Goalkeeper Gloves – HIVE AQUA
The NEW to the BKeeper 2021/2022 collection, the HIVE AQUA is the ideal glove under wet conditions, it will undoubtedly win you over for :
its roll/negative cut,which is meant to be close to the hand and guarantees excellent sensations when you catch the ball
his aqua contact foam for exceptional grip in the rain
his strapless strap, praised by many professional goalkeepers for its flexibility and custom fit
its gel inserts for optimal comfort.
Find the same dry weather goalie gloves, the Shadow here.
The advantages of the Hive Aqua soccer glove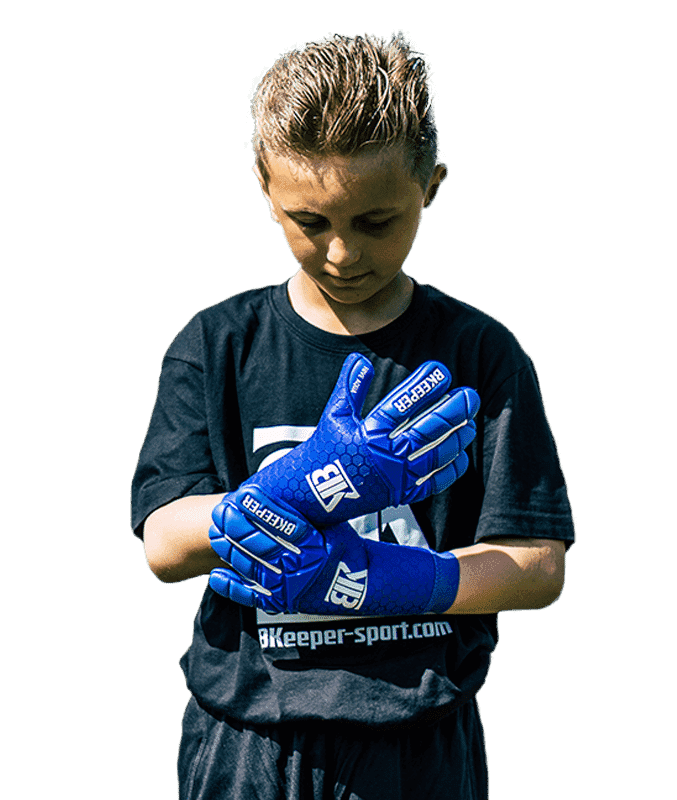 Details of the adult soccer glove for rain
The body of our Hive Aqua glove is made of the new technology called strapless. This technology is just amazing, combining close fit and elasticity for the goalie.
Goalkeepers love the feeling of having a soccer glove close to the hand and a glove that fits their hands.
Secondly, the rubber punch area is a rubber area that allows for both the goalkeepers' boxed returns as well as finger comfort due to its thickness.
To conclude, this rain soccer glove is very flexible which is an asset for your reactivity and comfort. Our desire is to ensure extreme comfort and to allow you to play in the best conditions (in the rain, in the sun).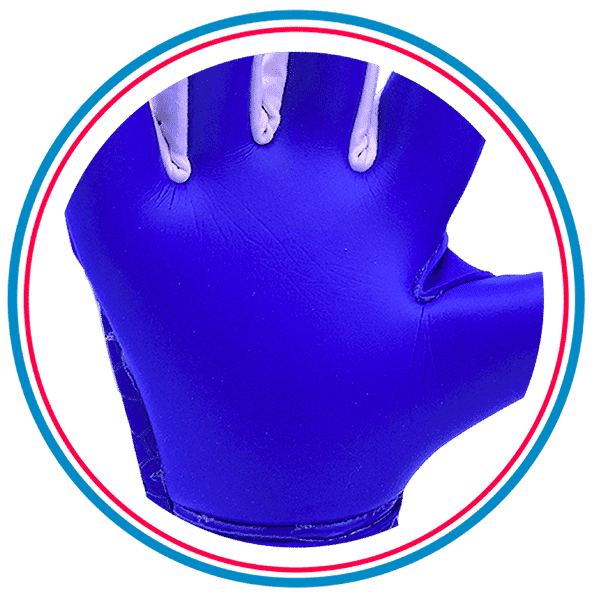 Goalie glove foam for wet conditions
To make our Hive Aqua goalie glove even more effective in wet conditions, we opted for aqua contact foam from German supplier Latico.
Not insignificant advantages that allow you to havean exceptional grip in the rain, to have confidence during your soccer matches despite the rain.
To conclude, quality is an essential criterion when choosing your foam, this one combines resistance and grip quality on all grounds.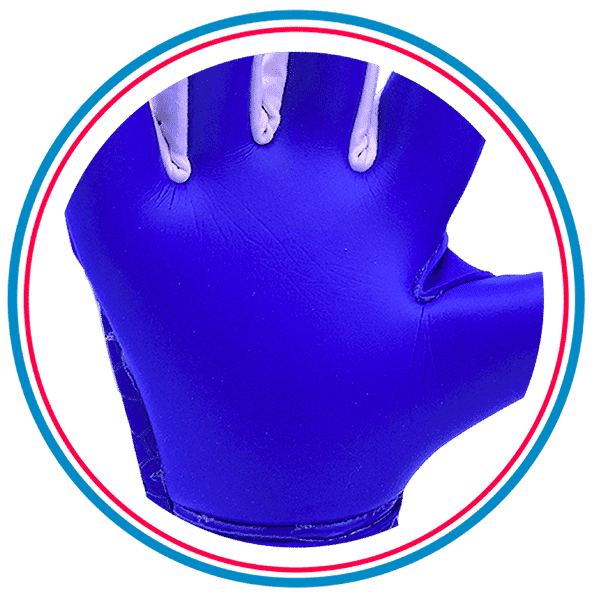 Goalkeeper's glove bandage
Tired of having a bandage that comes off during your dives?
This is the newest addition to our new collection, the Hive Aqua blue goalie glove is a strapless, meaning it doesn't come with a bandage.
This technology allows you to have a tailored fit and fits your wrists.
Many professional goalkeepers like this style of goalie gloves .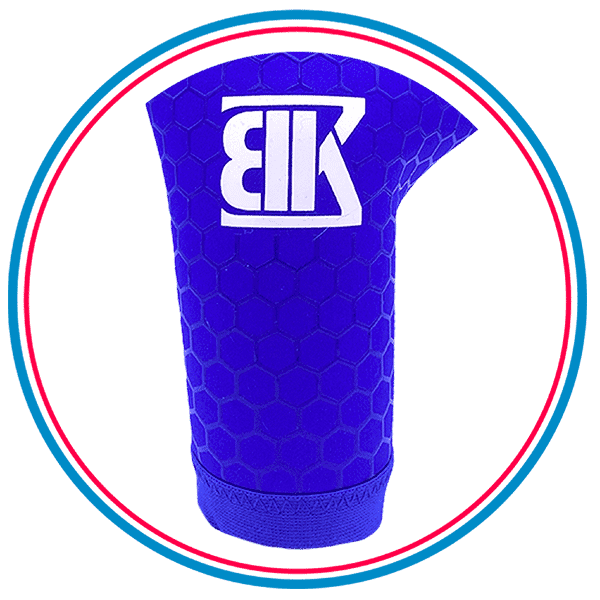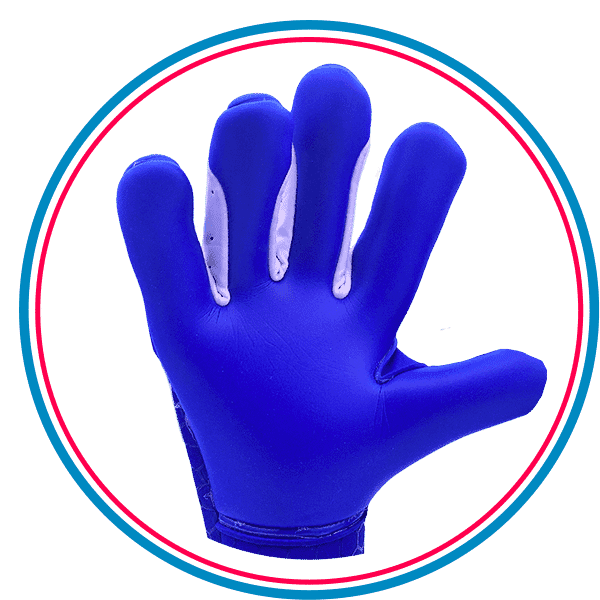 We chose the roll/negative cut, so you can get close to the hand and have an incredible feeling with the ball when taking the ball. A cup loved by professional goalkeepers!
This modern cut is made of anti-slip gel that guarantees you better feel as well as a lycra cut, a more elastic part between the thumb and index finger joint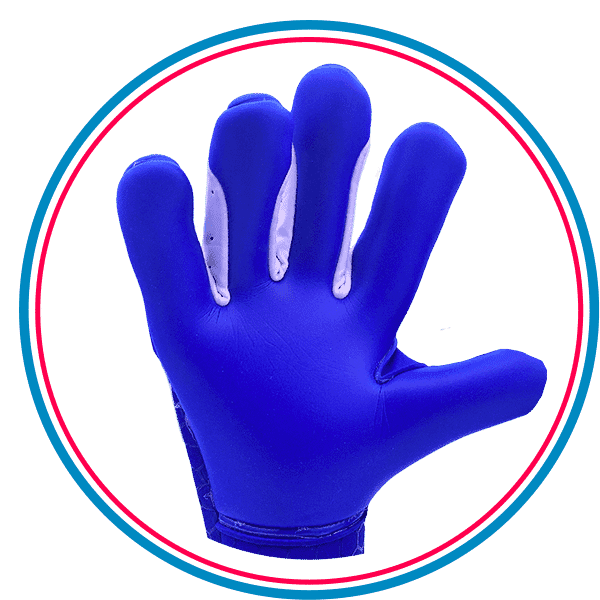 To conclude on the goalie gloves for the rain
Your ideas within our goaltending community have been heard
The glove is a useful and very important accessory to be effective in the goals. But several criteria can slow down this purchase as the price. We have done what is necessary to answer them. More than 4,000 goalkeepers gave us their opinions on our community for designing the perfect glove.
Junior goalkeepers love to play with the same goalkeeper gloves as professional goalkeepers, equip yourself like a professional goalkeeper for under €40! Amazing junior goalie gloves!
Informations complémentaires
| | |
| --- | --- |
| Weight | 0,35 kg |
| Size | 7, 8, 9, 10, 11 |
| Cutting | Negative cut |
| Type Of Land | grass, wet |
| Foam | Contact Aqua |
| Anti Slip Gel | Yes |
| Removable Bars | No |